Description
19 Special Features of Odyssey
L/S Type Frame
Zero Gravity
3 Levels of Shoulder Location Adjustments
Zero Space
Smart Auto Body Scan System
Memory Function
11 Level Shoulder Position
2-Way Sole Acupressure
Stretch
Full Body Airbag Massage
Safety Sensor
Heating function
Spring Leg Extension
Morning Mode
Evening Mode
Student Mode
Man Mode
Woman Mode
L/S Frame Massage Chair
Full coverage from heat to lower hips – With an L/S frame roller track, you get a comprehensive soothing massage from neck, mid back and lower back right to your lower hips.
3 Levels of Shoulder Position Adjustment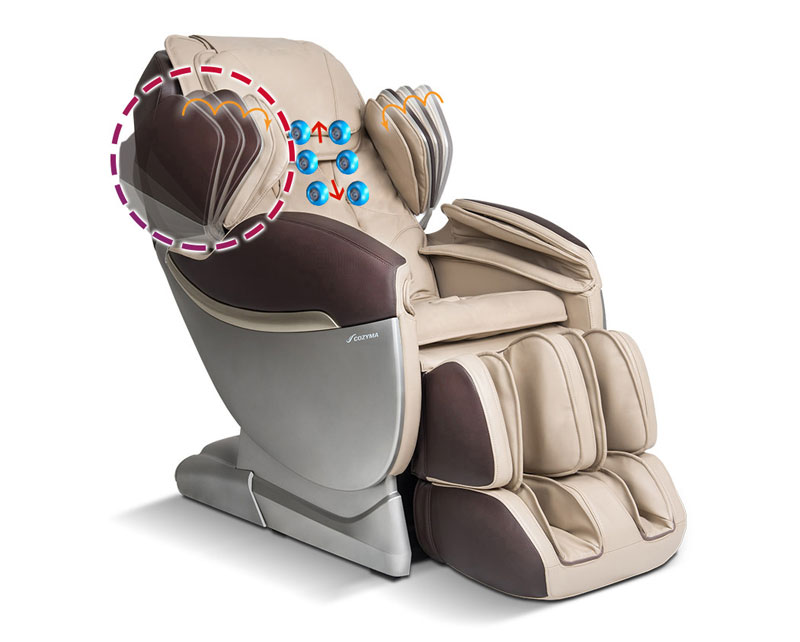 When you start, it automatically detects your shoulder position to offer the best massage based on your body shape and size.
2 Levels of Zero Gravity Mode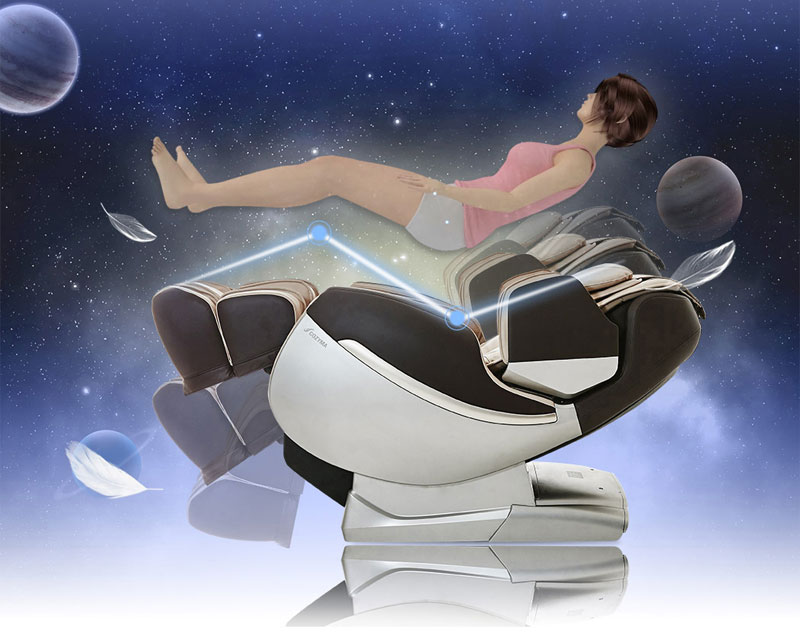 When zero gravity mode is selected, the massage chair eases the user into a reclined position where your thighs are relative to your back to maximize comfort and minimize pressure
Zero Space Sliding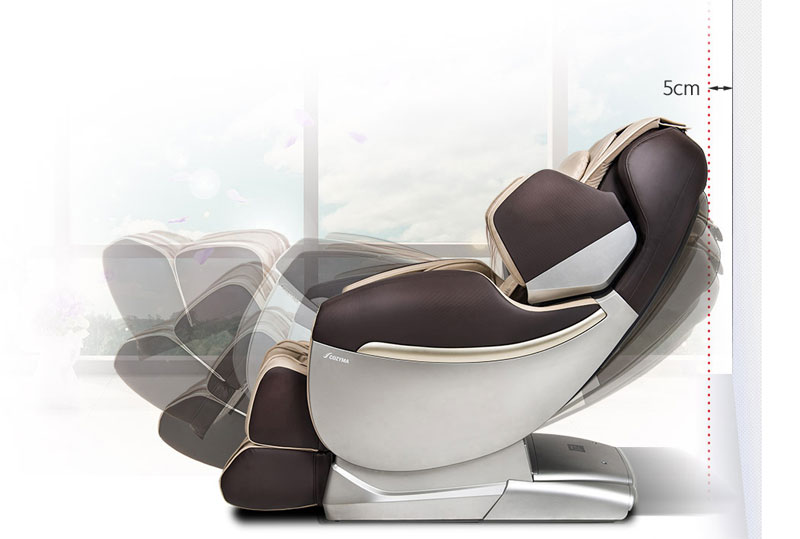 Unique designed one button slide can open the massage chair completely about 5 cm against the wall.
Memory Function
It's a function that remembers massage type, part, reclining angle, and shoulder position detected by automatic body scan.
It's a smart function that recalls a stored massage function by simply clicking one button.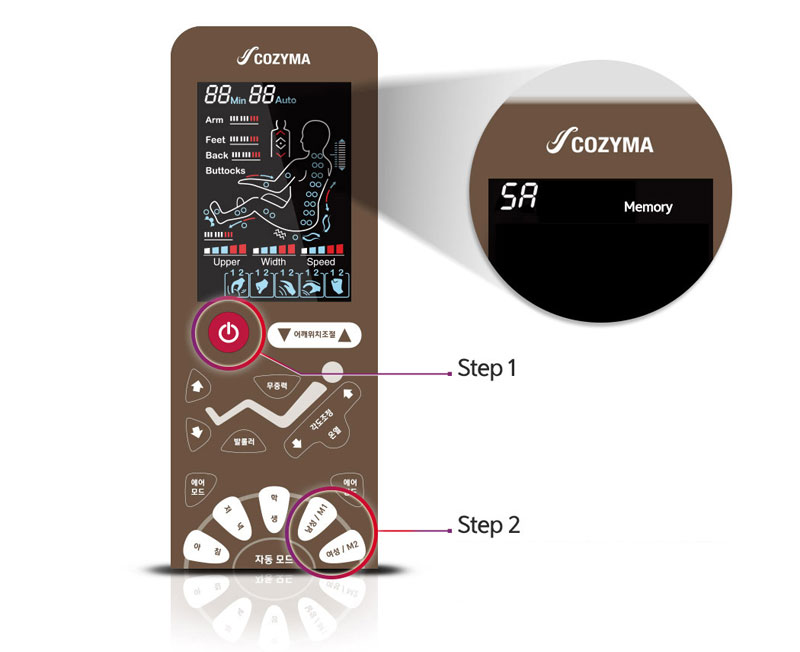 When turned off, the LCD displays 'Memory'.
Press M1 or M2 to automatically save the massage program. To recall a stored function, press and release the button for 3 seconds.
Air Course Massage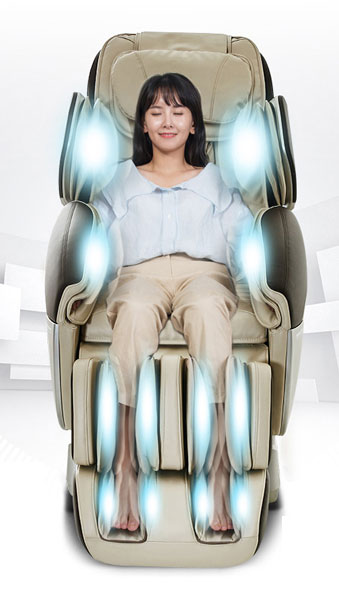 Strong air pressure massages shoulder, arms, calf, and feet to relax your full body.
The airbags within the shoulder cushion inflate and deflate to squeeze and release muscles rhythmically along the shoulders.
Strong air pressure massages from the upper arm to the fingertips.
Special calf raised dots massages the entire calf muscle with a strong air pressure.
22 special sole raised dots massage your feet with a strong air pressure.
Heating Function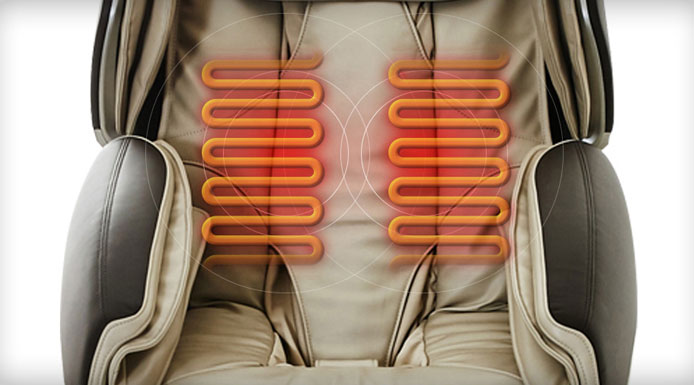 Heating function can relieve coldness and pain on your body which maximizes the massage effect.
Spring Leg Extension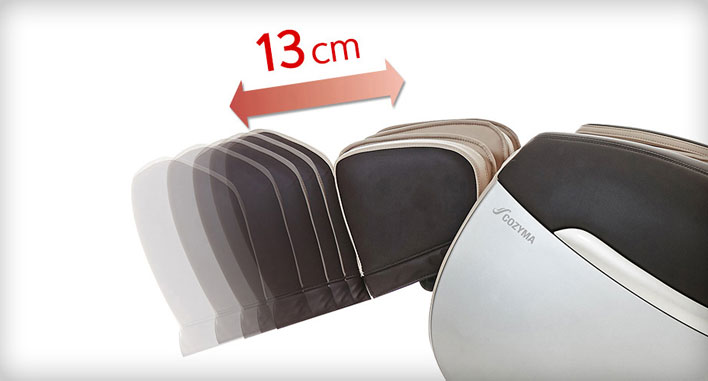 According to different body height, the leg frame can be extended freely by pushing feet.
Odyssey's 5 Auto mode function
A gentle full-body massage that helps you start your refreshing day by kneading and wave massage.
A full-body massage that helps you to relieve your tiredness by tapping, kneading and wave massage.
A massage that stretches and relaxes your body around your hips, back and waist.
Intensive massage of the upper body.
Intensive massage of the lower body.
Useful Function
Smart replaceable inner and outer cover
Replaceable Back Cover
Replaceable Calf Cover
Replaceable Foot Cover
Customer Awareness
If any of the following conditions exist please let us know before purchase:
People who has Osteopenia, or has suffering from osteoporosis.
People who has heart disease.
People who is carrying electronic medical equipment.
People who get pregnant.